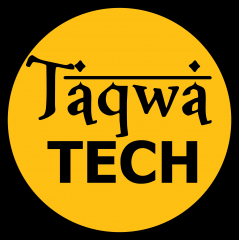 TaqwaTech represents a tech industry which focuses on serving Muslim consumers, communities and business on their daily needs.

The entire Islamic economy is worth more than $1.9 Trillion as of 2015, and projected to grow exponentially within the coming decades. This is contributed mostly from the young, modern and progressive Muslims who are demanding products and services that caters to their faith-needs.

With growing numbers of Muslims spending more than $100 billion a year online, 4 different areas within the Islamic economy are deeply focused by digital entrepreneurs: Halal food, Islamic Finance, Muslim-friendly tourism and Muslim Fashion.